WishCare
Fermented Rice Water Conditioner - Strength & Growth Booster - For All Hair Types- 300ml
The nutrient-rich haircare infused with Fermented Rice Water helps to provide strength and growth to
FREE SHIPPING
Strength & Growth Booster 
WishCare Fermented Rice Water Conditioner is enriched with
natural ingredients like Rice Water, Vitamin E, Coconut oil, Almond Oil, Soy Protein etc, formulated to provide your intensive conditioning and provide Strength and Shine to your hair. Suitable for all hair types.
Why would you fall in Love with this Hair Kit? 
Contains
NO Sulphates, Paraben, Mineral Oils, Salts, Sodium Chloride, Gluten
. Researchers have found that shampoos containing sulphates and other harmful ingredients can cause itchy scalp, serious skin irritation and disease, hair loss and damage, and the ability to create nitrate compounds which have been linked to cancer and cell damage. WishCare contains NONE of these harsh chemicals.
Key Ingredients 


FERMENTED RICE WATER moisturises dry hair while adding lustre, shine and Strength to the hair. It is also helps in providing growth to your hair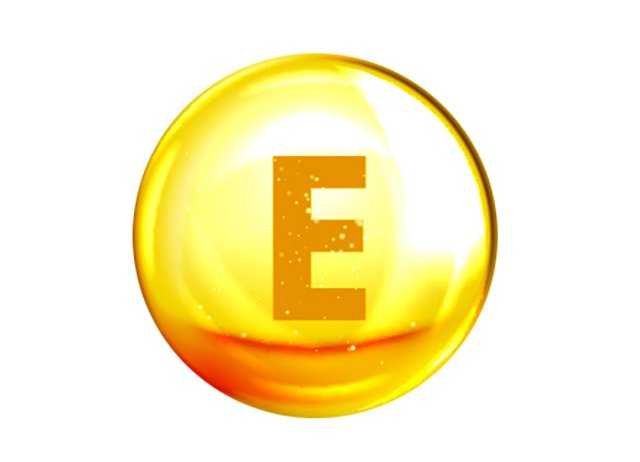 Vitamin E
naturally provides shine and sheen to your hair. It prevents breakage and pesky split ends, it's antioxidants even boost hair's elasticity shine.
COCONUT & ALMOND
provides natural restoration and repair of your hair and promote healthy recovery.
WishCare Fermented Rice Hair Kit  is enriched with vital natural ingredients formulated to nourish your hair strands and provide restoration for damaged hair and promote strength and growth of hair. Suitable for all hair types.
Step 1
Wet your hair & scalp thoroughly with cold water. Massage WishCare Sulphate & Paraben Free Shampoo gently with the fingertips. Work on the lather for a few minutes and the natural ingredients do their magic. Shampoo twice if needed.
Step 2.
Rinse thoroughly with cold water. Follow it up with WishCare paraben free Conditioner by applying it on the hair strands and tips. 
Step 3.
One simple change of using WishCare shampoo to your hair washing routine will be absolute revelation. Enjoy smooth, shiny, protected, damage free hair.
1. Which type of hair is the shampoo suitable for?
WishCare Sulfate & Paraben free Shampoo Conditioner range can be used by men & women both.
Since it is sulfate free, you can use it on your coloured/dyed hair too!
The good news is that switching to a formula with no sulphates or parabens is fine for just about any hair type, even greasy hair.
2. Why should I use Sulphate Free Shampoo?
Sulfate-free
 cleansers help maintain & retain the natural oils on the scalp and hair, which ultimately leaves your hair with more moisture. It doesn't lather as much, hence not causing dryness.

Because sulfates
 are harsh chemicals, they can dry and irritate the scalp.

It's also better
 for the environment, so you can rest easy knowing your haircare isn't damaging our planet.
Just a WOW for hair
This shampoo made my hair so shiny & soft after using it for one week .
It is also strengthens hair & rice water is very good source of strengthening
Simply awesome
Amazing conditioner . Fragrance is fantastic must buy !! The quality was above expectatition . And the rice water is as well very healthy for hairs
Too good
Amazing conditioner ! Makes hair soft silky smooth ! Must buy this awesome hair conditioner .
Works great!
Conditioner is a must after shampooing for most hair types and knowing that this one is sulphate and paraben free makes it a better option. Go for it!
Its good one
It is smells so good... But I feel the conditioner bit thin and mild... Its good for daily use and it did made my hair soft and smooth ... I love how it makes my hair feel..
Wonderful product.
It truly does what it says. The product is great. My hair becomes so silky and shiny in the two use only.
Must Buy
it is a must have product. You know, I have always wanted frizz free hair and have tried tonnes of shampoos and conditioners, but not a single one could tame my frizz and then came a day when I thought of trying this on the recommendation of my elder sister and i couldn't believe how my hair turned so smooth and shiny. Go for it, you all. I highly recommend!!
A worth and must buy product for every hair type!!
When I just received my order I found it very good and after using it for the first time I literally saw the change in my hair.It made my hair shiny and beautiful.This is a must buy product for every hair type.Guys go and order now . Seriously loved it!!
Worth the money
I bought this conditioner after using WishCare shampoo. I'm so satisfied after using the conditioner. It detangles your hair and keeps it smooth for 4 days(if you don't go out in pollution). A good buy it is. Would recommend it to my friends too.
Good for hairs
I bought this conditioner after using WishCare shampoo. I'm so satisfied after using the conditioner.