WishCare
WishCare Pure Aloe Vera Gel - Enriched with Vitamin E - 200ml
Experience the high potency of fresh aloe, rich in vitamins, minerals and enzymes for healthy, hydrated skin and lustrous hair. Use alone or combine with other natural and organic ingredients for a DIY home skin care.
FREE SHIPPING FOR ORDERS ABOVE Rs.399/-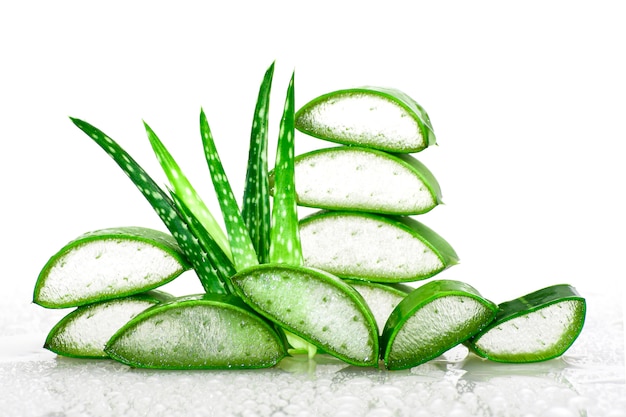 Pure & Natural - Enriched with Vitamin E
That glowing, gorgeous skin you want? It all comes down to hydration. We've crafted WishCare Aloe Vera to treat your skin to a deep drink of naturally moisturizing nectar. In addition to being a powerful and effective face moisturizer for dry skin, it penetrates deeply to give you a youthful, radiant glow you can wear with confidence.
 Why Would You Fall in Love With WishCare Aloe Vera?
WishCare Pure & Natural Aloe Vera Gel, is the purest topical Aloe product available today. Freshly grown, harvested and produced in the farms of Jodhpur, Rajasthan, it's far superior to commercially manufactured brands that are loaded with harsh chemicals, thickeners and preservatives and little or no Aloe. Enjoy the crystal clear Aloe Vera gel - no colour - no preservatives.  
ALOE VERA One of the oldest recorded medicinal plants, with a multitude of uses both topically and internally. Aloe vera is called "The Plant of Immortality"  because it contains a large number of healing constituents

1. Used as a Moisturiser
Apply on a freshly washed face on the skin, and enjoy the soothing experience of this non-sticky, natural product. You can also use it after shaving to soothe the skin and close the pores.

2. Face Mask
Apply the product on your face overnight, and wash it thoroughly in the morning.
It contains antioxidants, enzymes, Vitamins A that can work overnight and give you fresh, young, glowy skin!

3. Sunburn Healer 
Because of Aloe Vera's highly Anti inflammatory properties, the product works wonders to treat sunburns. Apply WishCare Aloe Vera Gel to the exposed parts of the body and it will help in reducing the burning sensation, and visibly reduce skin redness.

4. Effective Hair Mask
 Apply WishCare Aloe Vera Gel on your hair strands before your hair wash. Its moisturising properties work well on the hair strands, reducing the frizziness and dryness.
Why is Aloe Vera Gel better:
You have hundreds of choices of Aloe Vera Gel in the market - so why choose WishCare only?
We will tell you why :)

Is the product suitable for my skin?
WishCare Aloe Vera Gel is 99.5% Natural and extremely safe to use. A product that your skin will love. It is suitable for all types of skin types, in all weather conditions.

Where is the product manufactured and sourced from?
WishCare Aloe Vera Gel is freshly extracted from the Aloe Vera farms of Jodhpur. After multiple product trials, we have chosen the best quality of ALoe Vera to produce our product, fit for you.  

Does it contain Vitamin E?
WishCare Aloe Vera Gel is enriched with Vitamin E which acts as a natural preservative, and increasing its effectiveness in providing your skin and hair nourishment. Vitamin E has long been famous for healthy young looking skin and hair.


Does it contain any artificial colour?
No artificial colors. The Crystal clear transparent colour of our product shines through and speaks for itself!


What is the packaging like? Is it easy to use?
Don't worry about sharing your product or cleaning your hands before using this product, the easy to use pump packaging makes it a perfect family product, and takes away the need to put your fingers in the jar


Work of money
Wishcare aloevera gel is really a genuinine product.. It's been a week or two m using this gel and I can see the results positively. Works great on my skin n hair too... Actually my skin is a bit dry so using this gel regularly and its totally worth it. Comes with nice packaging. Also it smells good.. It's a bit thick but easy to apply on your skin n hair both. It gives cooling, soothing n rejuvenating effect.. Very nice product... Go for it
Very Pure and transparent Gel
I really loved the product
Good quantity at good price, worth it.
What I like about is consistency of the gel which is really close to the real gel.
As last one I used were quite thin and less viscous.
The Bottle is good as well as you don't have to put your hands inside, you get dispenser which is cool
Overall a good buy
Really good
the aloe vera gel is of really good quality,has no smell or colour and i highly recommend it.
Pure Product. Good texture and smell.
Pure
Gives cooling sensation when applied. It's pure and organic. Gets absorbed quickly in skin. Also good for the hair. Makes hair smooth.