WishCare
Pure Aloe Vera Gel -Enriched with Vitamin E - Pure & Natural - 200gms
Experience the high potency of fresh aloe, rich in vitamins, minerals and enzymes for healthy, hydrated skin and lustrous hair. Use alone or combine with other natural and organic ingredients for a DIY home skin care.
FREE SHIPPING FOR ORDERS ABOVE Rs.399/-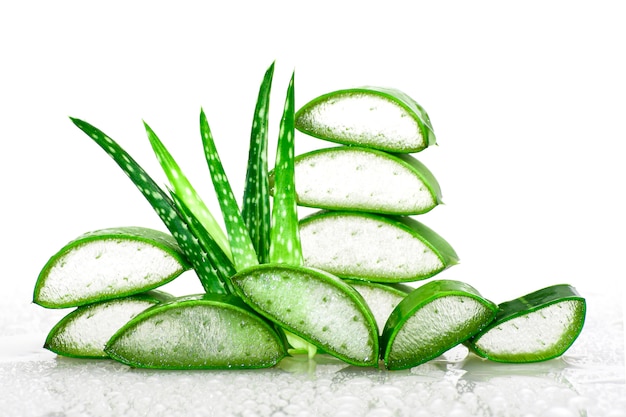 Pure & Natural - Enriched with Vitamin E
That glowing, gorgeous skin you want? It all comes down to hydration. We've crafted WishCare Aloe Vera to treat your skin to a deep drink of naturally moisturizing nectar. In addition to being a powerful and effective face moisturizer for dry skin, it penetrates deeply to give you a youthful, radiant glow you can wear with confidence.
 Why Would You Fall in Love With WishCare Aloe Vera?
WishCare Pure & Natural Aloe Vera Gel, is the purest topical Aloe product available today. Freshly grown, harvested and produced in the farms of Jodhpur, Rajasthan, it's far superior to commercially manufactured brands that are loaded with harsh chemicals, thickeners and preservatives and little or no Aloe. Enjoy the crystal clear Aloe Vera gel - no colour - no preservatives.  
ALOE VERA One of the oldest recorded medicinal plants, with a multitude of uses both topically and internally. Aloe vera is called "The Plant of Immortality"  because it contains a large number of healing constituents

1. Used as a Moisturiser
Apply on a freshly washed face on the skin, and enjoy the soothing experience of this non-sticky, natural product. You can also use it after shaving to soothe the skin and close the pores.

2. Face Mask
Apply the product on your face overnight, and wash it thoroughly in the morning.
It contains antioxidants, enzymes, Vitamins A that can work overnight and give you fresh, young, glowy skin!

3. Sunburn Healer 
Because of Aloe Vera's highly Anti inflammatory properties, the product works wonders to treat sunburns. Apply WishCare Aloe Vera Gel to the exposed parts of the body and it will help in reducing the burning sensation, and visibly reduce skin redness.

4. Effective Hair Mask
 Apply WishCare Aloe Vera Gel on your hair strands before your hair wash. Its moisturising properties work well on the hair strands, reducing the frizziness and dryness.
Aloe Vera Gel : Cold Pressed Aloe Vera Juice, Vitamin E, Sodium Benzoate, Basil Essential Oil, Xantham Gum
Best oil free
This aloe vera gel is very light and oil free . However , my skin is oily that's why it suits on my face . So, thank you wishcare
Best moisturiser
This aloe vera gel is one of my favourites because it soothes my skin and can be used as a moisturiser.
Good for skin
It's really light and absorbs quickly into your skin. It maintains my skin smooth and silky. It feels cool on my face and eyes, and I used it on my face. Vitamin C and E are abundant in this fruit. On the skin, it feels quite light. After applying it, I suppose my skin seems more alive!
Pure
Wish Care offers pure alovera that is free of any colour additives and works wonderfully on my skin.
No. 1 gel
My skin is glowing and hydrated thanks to the aloe vera gel. It has no additional colour or scent. It just appears to be natural and unadulterated. For the skin, this product is highly recommended.
Highly recommend
The best product ever, with the nicest smell and no additional colours or preservatives.
Good Aleovera Gel
Aleovera Gel is a very light gel. My skin absorbs the product immediately. appropriate for my skin I have sensitive skin, yet it works wonders for me. Non sticky n pure.
Best product in the world🤩🌸